Fluke Networks DSP-4300 Digital Cable Analyzer covers Cat5 Cat5e Cat6 & SM MM Fiber Optic Testing and. Supports UTP, STP, Fiber and coaxial Cable
On SALE at AAATesters.com
Finacing Available
Description

DSP 4300 offers the most comprehensive cable testing and certification solution for high-speed copper and fiber networks. Expanded on-board memory, increased productivity and accuracy with convenient cable ID download, enhanced Cat 6 Channel adapters and Permanent Link adapters - are all included in the standard DSP-4300 toolset.
The DSP 4300 is Fluke's latest digital cable analyzer. Designed for cable installers and network owners who need to certify high-speed copper and fiber cabling to today's - and tomorrow's - standards. It supports all the tests specified in the new standards, including Near-End Crosstalk (Next), Equal Level Far-End Crosstalk (ELFEXT), Power Sum NEXT, Power Sum ELFEXT, Attenuation, Attenuation to Crosstalk Ratio (ACR), Propagation Delay, Return Loss and Delay Skew.
Exceeds spec requirements for Cat 5, Cat 5e and Cat 6 with Level III Accuracy, employing the same DSP-4300 measurement capability independently verified UL
Delivers more accurate PASS results with the new revolutionary Permanent Link Adapter - now included with the DSP-4300
Includes Cat 6 Channel Adapter and a Channel/Traffic Adapter so you're ready to test Cat 6 channel limits with DSP accuracy
Automatically diagnoses cabling faults and shows exact location in feet or meters
Has expanded 16 MB on-board memory and saves up to a full day's worth of testing (300 tests)
Ensures accurate data and saves you time by allowing you to download TIA-606A compliant Cable IDs to the DSP-4300
Includes removable memory card and the most advanced cable test management software packag
Cable Types
Shielded and Unshielded Twisted Pair (STP and UTP) LAN Cabling:
TIA Category 3, 4, 5, 5E and 6: 100W
ISO/IEC Class C and D: 100W and 120W
Foil-Screened Twisted Pair (ScTP):
TIA Category 3, 4, 5, 5E and 6: 100W
ISO/IEC Class C and D: 100W and 120W
Shielded Twisted Pair (STP):
150W IBM Type 1, 6, and 9(adapter required)
Coax:
10BASE5 ThickNet, 10BASE2 ThinNet, RG-58, RG-58 Foam, RG-59, RG-59 Foam, RG-8, RG-8A/U, and RG-62
Fiber:
Test Standards
TIA Category 3 and 5E per Addendum #5 to TIA/EIA-568A
TIA Category 5 (new) per TIA TSB-95
TIA Category 6 per TIA Addendum #1 to TIA/EIA-568B (draft)
ISO/IEC 11801 Class C and D (new)
ISO/IEC 11801-2000 Class C and D (new)
STP cabling, (IBM Type 1, 150 W)
ANSI TP-PMD
IEEE 802.3 10BASE5, 10BASE2
IEEE 802.3 10BASE-T, 100BASE-TX, 1000BASE-T
IEEE 802.5
Speed of Autotest
Full Autotest of Cat 5 UTP cable, including 6 pair combinations for NEXT in both directions, in approximately 10 seconds.
Supported Tests
(Range of test is determined by network or selected standard)
NEXT, NEXT @ Remote
Wire Map
Characteristic Impedance
Length
DC Loop Resistance
Propagation Delay
Return Loss (RL), RL @ Remote
Delay Skew
Attenuation
Attenuation-to-Crosstalk Ratio (ACR), ACR @ Remote
Power Sum ACR, PSACR @ Remote
ELFEXT, ELFEXT @ Remote
Power Sum ELFEXT, PSELFEXT @ Remote
Power Sum NEXT, PSNEXT @ Remote
LAN Traffic
Monitor provides an audible tone to indicate amount of traffic
Monitors 10BASE-T Ethernet traffic using the Monitor RJ45 jack
Monitors 100BASE-TX Ethernet traffic using the Monitor RJ45 jack
Auto-negotiates between 10BASE-T and 100BASE-TX using the Monitor RJ45 jack
Blinks the Link Light on a 10BASE-T, 10/100BASE-TX or a 100BASE-TX hub
Cable Tone Generator
Provides a tone generator that can be detected by a handheld tone probe
Display
Graphic bit-mapped LCD with back light and adjustable contrast
Test Connections
Variable (depending on Link Interface Adapter used)
Input Protection
Protected against continuous Telco voltages and 100 mA over-current. Occasional ISDN over-voltages will not cause damage
EMC
EMC compliant
Case
High impact plastic with shock absorbing overmold
Dimensions
Main unit and smart remote including link interface adapter:
11" x 5" x 3" (28 cm x 12.7 cm x 7.6 cm)
Weight
Main unit: 3 lbs., 4 oz (1.5 kg)
Smart remote: 3 lbs., 1 oz (1.4 kg)
Power
Main instrument and smart remote:
Rechargeable NiMH battery 7.2V, 3400 mAH
Typical battery life 10-12 hours, with recharge time of 4 hours
May be charged while in the instrument (while operating or off-line)
Languages Supported
English, French, German, Spanish, Italian, Portuguese, Japanese, and Simplified Chinese
Calibration
Service center calibration period is 1 year. Self-calibration required every 30 days.
AAATesters carries a the Fluke DSP-4300 Cable Analyzer in Stock.
* Fluke DSP-4000 Series Users Manual

For Sales Email at: sales@aaatesters.com
Visit us at: http://www.AAATesters.com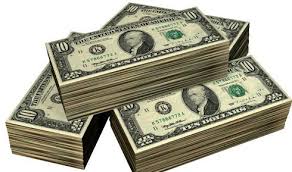 Sell Your:
Fluke DSP-4300 Cable Analyzer